Prescription Assistance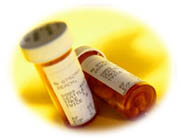 Health and Human Services provides temporary assistance to individuals who do not have prescription drug coverage so that they may obtain their psychotropic medications that are prescribed by Clinical Services psychiatrists.



Types of Assistance Available
Medication Samples
If Clinical Services has sample medications available, they may be provided by the person's psychiatrist
Sample medication is not regularly available at Clinical Services and therefore a person may be redirected to other assistance services for times when the sample medication is unavailable.
Pharmaceutical Company Patient Assistance Program
Pharmaceutical Companies that manufacture the medications may have a Patient Assistance Program that covers the prescription medication. Clinical Services can assist the individual in enrolling in one of these plans. The enrollment application often requires information from the patient and the prescribing physician. An individual's therapist, case manager or a Clinical Services staff member can assist in the enrollment process.
Financial Assistance
Clinical Services may provide temporary financial assistance for payment of prescription medication. The following conditions must be met in order to receive temporary financial assistance.
The needed medication has been prescribed by a Clinical Services staff psychiatrist.
The prescription is clinically vital to the person's ability to function.
Clinical Services does not have sample medication available for the prescription.
The person was found Not Eligible for a Patient Assistance program through the pharmaceutical company.
The person applied for Economic Support Services and was found Not Eligible for Medicaid, Medicare or General Relief.
The person has agreed to make a $5.00 co-payment to the pharmacy when presenting the voucher to fill the prescription.
All financial prescription assistance is subject to the approval of the Clinical Services Coordinator and funding availability.

Eligibility for Prescription Assistance
In order to receive Prescription Assistance a person must be eligible to receive other services from Clinical Services and must also be currently seeing a Clinical Services psychiatrist.
Prescription Assistance is only available for psychotropic medications.
The person seeking assistance does not have prescription drug coverage through private insurance, Medicaid, or Medicare.
The person has completed or updated his or her financial information with Clinical Services and meets eligibility for the sliding fee scale or fee reduction/waiver.

Prescription Assistance Information
Recovery is a journey of healing and transformation enabling a person coping with mental illness or addiction to live a meaningful life in a community of his or her choice while striving to achieve his or her full potential. There are effective treatments for mental illnesses and addiction.
Recovery is possible for everyone!