Aging & Disability Resource Center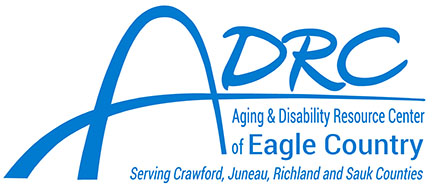 Welcome: The Aging and Disability Resource Center (ADRC) is the place to start whether you or a loved one is facing the challenges that come with changes in health, disability and age or to prevent changes from becoming challenges.
The ADRC listens to understand each unique situation, gathers information about available options, and connects people to services and resources that best fit their needs so they can maintain control of their lives.
Staff actively listen to uncover both your strengths and challenges, then search for the community services that will best meet your needs and desires. Through options counseling staff enable you to choose what's best for you and your family, by guiding you in accessing the available options, and if needed, advocating for you to ensure you receive the services you need.
Just Walk In: A personal consultation is available to show you around and tell you about our programs and other community resources. Have a cup of coffee and relax in our comfortable resource area, browse the extensive brochure racks and caregiver loan library, and pick up information of interest to you.
Address: 221 West Seminary Street
Richland Center, WI 53581
Call: (608) 647-4616 or toll free (877)794-2372 or Wisconsin Relay System 711
Hours: 8:00 am to 4:30 pm
Regional Office: ADRC of Eagle Country
Richland County: Aging Plan - 2022 - 2024
ADRC of Eagle Country: Richland County Resource Guide
Newsletter: June 2023

---
Top