Richland County Highway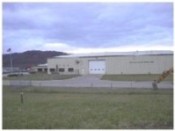 120 Bowen Circle,
Richland Center, WI 53581
608-647-4707

RICHLAND COUNTY HIGHWAY COMMISSION …
LOCATION…
120 Bowen Circle, Richland Center, WI 53581
MAP and DIRECTIONS
RICHLAND COUNTY HIGHWAY JOB OPPORTUNITIES…



Richland County Highway Department has one opening for employees to fill a vacancy.

JOB TITLE: Equipment Operator, Patrolman

QUALIFICATIONS:

1. Employee must have a valid WISCONSIN CDL Drivers License including the following classes and endorsements and have a good driving record:

a) Class A

b) Class B

c) Air brake endorsement

d) Combination vehicles

2. Applicant selected must submit to drug – alcohol testing prior to employment.

3. List experience with trucks and heavy equipment and experience working in highway construction.

4. Must be available to work evenings, weekends, and holidays.

5. Be available to be to work within 30 minutes, regardless of road conditions, when called.

6. Position offers competitive wage and benefit package with salary beginning at $19.59.

7. Applications will be closed on June 28, 2017 at 10:00 AM.

8. A complete job description is available at the Highway Dept. Office.

9. Applications with resumes will be accepted at the Richland County Highway Department, 120 Bowen Circle, Richland Center, WI 53581.

10. Richland County is an Equal Opportunity Employer.



Jim Chitwood

Richland County Highway Commissioner





Directions for filling out an application: Applicant should fill out application in his/her own handwriting. Neatness matters. Please bring or mail completed job application along with a resume to the Richland County Highway Department Office.
The office is located at 120 Bowen Circle, Richland Center, WI 53581.
Do you have a question about the information above?

Click the FAQ orEmail us with comments or questions.